If those around you don't use their time, treasure and talent well, there is a very good chance you will have to use more of yours. However, if you all learn to steward what you have in increasingly life-releasing ways, those in your group, and everyone around it, all benefit. The Stewardship Test makes this possible in a highly practical, simple and inexpensive way.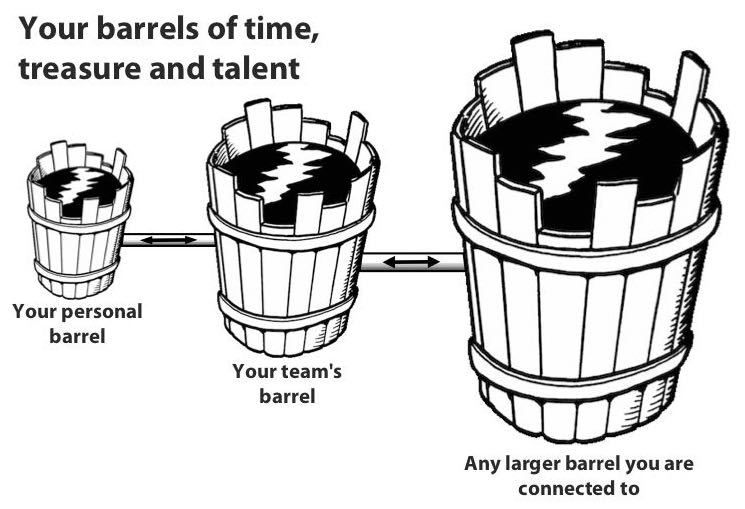 If you would like to proceed with this process, you'll want to refer to this instruction page at various times along the way. So, bookmark this page in your web browser, using its bookmark icon or bookmark menu at the top of your screen.
The steps
Obtain sufficient eTest tokens for your group. You will need 1 token for each person who will take the test. Significant volume discounts apply. View volume discounts and obtain tokens.


Collect the names and email addresses of those who will be taking the test. If you don't already have those details, you could ask all those involved to send you an email to an email address you specify. That way you will have their email address in the "From" field of the email they send to you.


Having collected a list of names and email addresses, log into the web site and invite them to take the test. The test involves them responding to a series of questions about themselves and usually takes about 15-20 minutes. While the test doesn't take long to complete, due to some people being a little slow to respond to invitations, be sure to invite people to take the test with plenty of lead time, in case you would like to have all of the results ready by a particular date.


Once you have sent your invitations, you can monitor their acceptance (any tokens that are not accepted will automatically be returned to your account). You can also use that page to view each person's invitation link in case you decide it would be easier to resend their invitation to their preferred messaging app (if they are a person who requires a little more prompting to get things done :-)


When each person completes their test, their result will automatically be shared back to your account and you will receive a notification (since you are the sponsor of the exercise). The initial invitation email lets people know that this will happen.


Once everyone has completed their test (or as many as you expect will complete it), you can produce a Group Profile combining all the results, or specific groups of results, with the help of the Advanced Profile option. Producing Group Profiles is free.
Stewardship Test applications