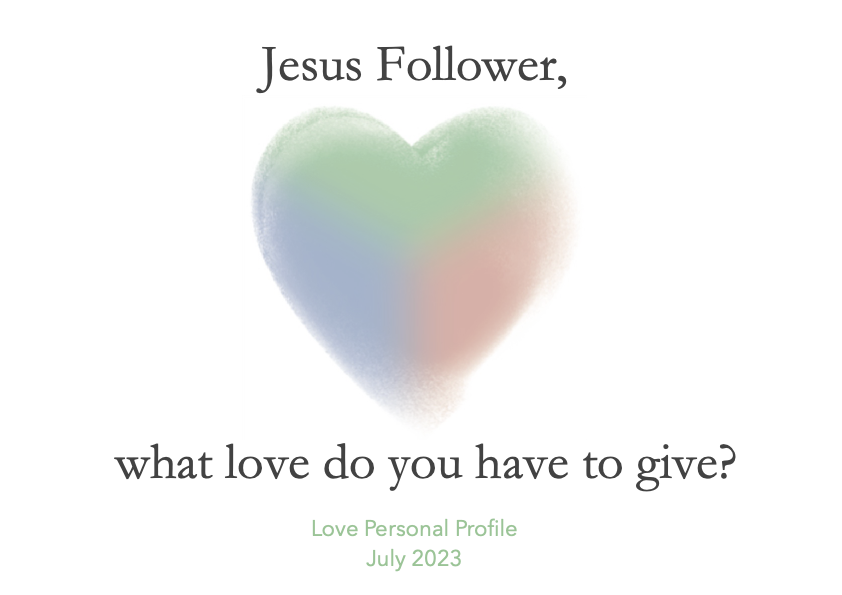 We are so excited to invite you to the online Love Test research phase.
How you can help
If you have 12.79 minutes, we would love you to answer some questions related to the Fruit of the Spirit. This will help us to do the data analysis necessary to make the test as precise as possible. As with all Natural Character Development tests, your data will not be shared with anyone unless you choose to do so.
Once the research phase is complete (late September), the web site will produce your Personal Love Profile (free in this research phase) and send you a notification.