What is the key to your spiritual power? Do you sometimes feel like your drives are just as likely to cause you to sin as they are to enable you to do good things? Are you even aware of the God-given energy you possess? As well as helping you to answer these questions, the Communal Test will show you how the very things that drive you and sometimes overpower you are also the means by which you can have a transforming effect on your community.
What will it tell me?
The Communal Test Summary Profile will reveal...
...which of the seven God-given energies are strongest in your life right now (e.g. power). This will help you to understand the essential communal quality you can best contribute to (e.g. Empowering leadership), and on the flip-side, the areas in which you are most vulnerable to sin (e.g. Pride).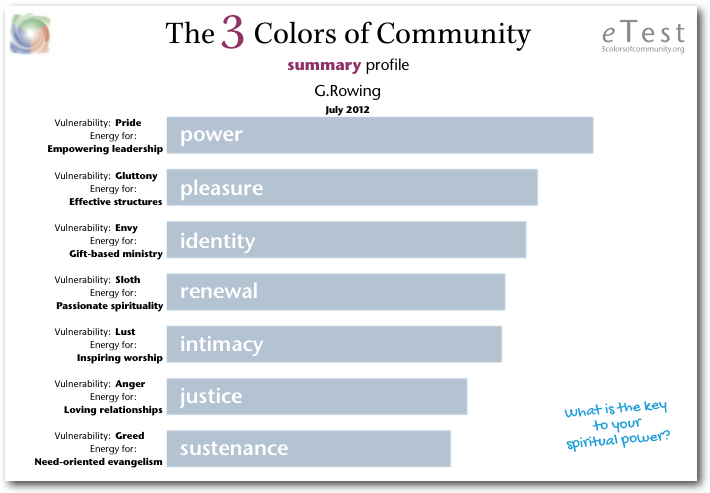 ...the importance of harnessing your highest energy, as it is active in your life whether you realise it or not and whether you like it or not.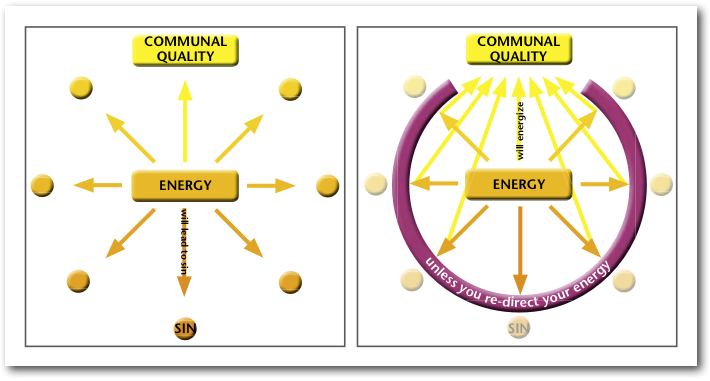 ...how the Bible, and particularly Jesus' teaching, shows how to redirect our energies and how to help others do likewise.

...the way in which your greatest potential contribution relates to the contribution of others and how together you can develop holistic, healthy community.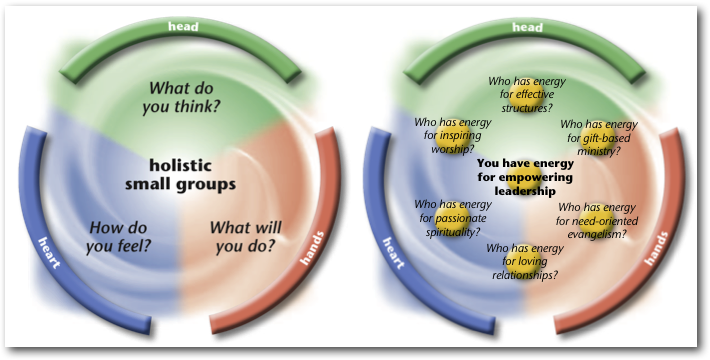 What about practical next steps?
Your Summary Profile includes many reflection questions to help you understand the practical steps you must take. Given your highest energy is all about community, working through them with a close friend or even small group will yield even more practical insights. You can share your results with those people right from your result page. To deepen your understanding of your test results and gain ideas for growing forward, you may wish to obtain a copy of the book The 3 Colors of Community.
What does it cost?
Like all 3 Color World tests, the Communal Test costs a single 3 Color World token. Token pricing
How do I get started?
Taking the Communal Test simply involves completing a short questionnaire and clicking calculate. A minute later you'll have your result. Acting on those results will release spiritual power that will change your life, deepening and strengthening the relationships around you.
How could I use it with a whole group of people?
Here are the step-by-step instructions for empowering a whole group of people to take the Communal Test, including taking stock of their collective energies with the help of a group profile.




Your highest energy is active in your life right now. It's time to fully harness it.