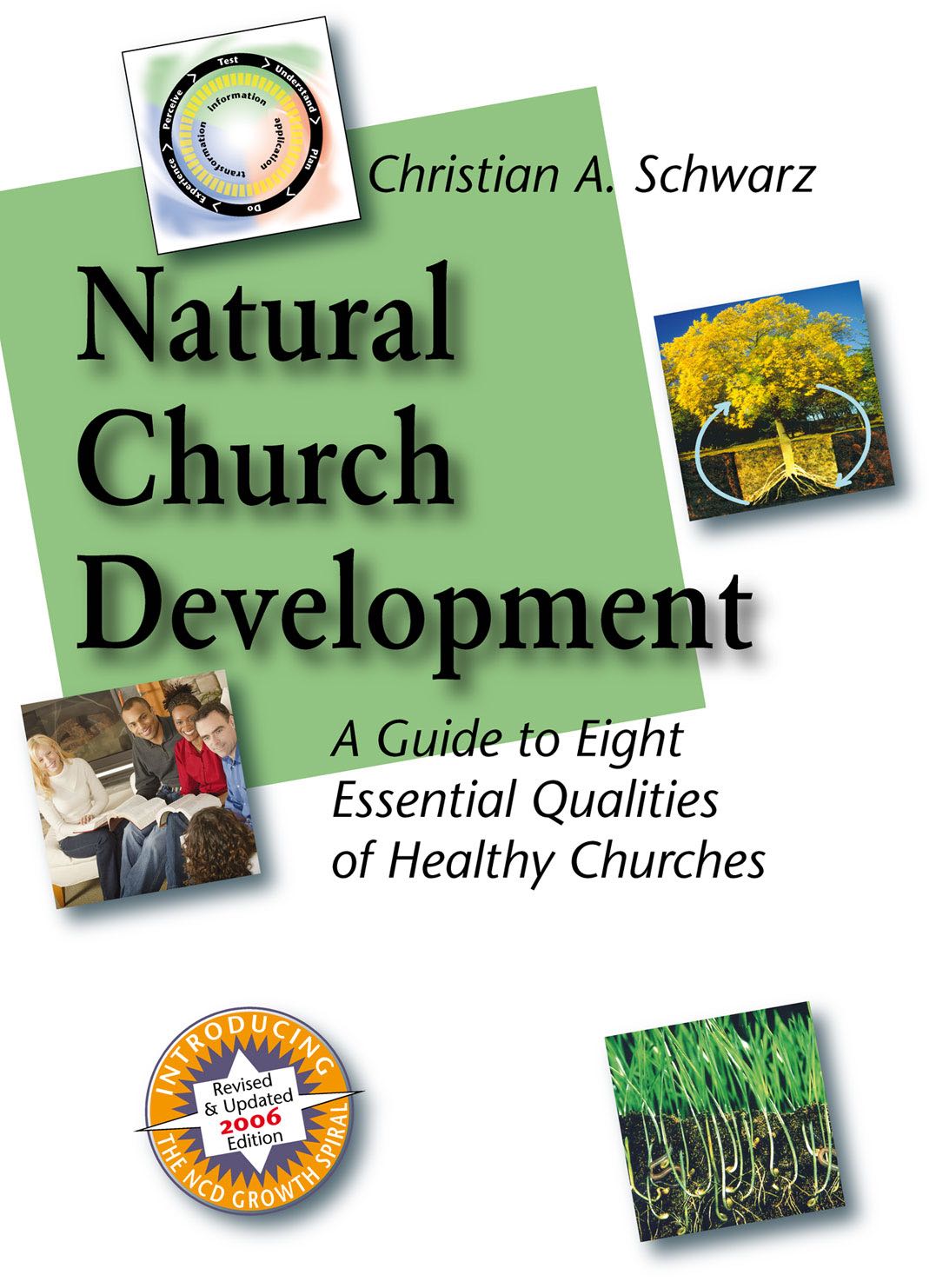 A book that rewrote the rules of church growth. Once and for all.
A book that rewrote the rules of church development once and for all. When the first edition was published in 1996, it didn't only spark an intense international discussion, but also initiated processes of change in countless churches around the globe. Meanwhile, the fruit can be studied in more than 75,000 churches worldwide. The book has been published in 36 language versions. The 2006 edition is a revised and updated publication, giving credit to the new discoveries throughout the first 10 years of NCD.
Learn from the most comprehensive church growth research ever done.
Develop the ability to separate fact from fiction.
Apply the principles of healthy churches to your own situation.
Introduction:
What is Natural Church Development?
The "all by itself" principle
Part 1: Eight quality characteristics.
Demythologising church growth
The international research project
The eight quality characteristics
Are large churches "good" churches?
Part 2: The minimum factor.
The minimum barrel
Parallels from agriculture
Beware of "models!"
Part 3: Six growth forces
Technocratic or natural?
The six growth forces
Learning to think naturally
Part 4: A new paradigm
Balanced images in the Bible
The effect of wrong paradigms
Can we "make" a church grow?
Part 5: The NCD Growth Spiral
Information, application, transformation
The six phases of the cycle
An ongoing process
Church growth in the power of the Holy Spirit
Buy the book
Apple devices (.epub) and Amazon Kindle (.kpf)
Christian A. Schwarz is founder and president of the Institute for Natural Church Develop-ment (NCD International) and one of the world's most distinguished thinkers and communicators of church development. His institute has worked with over 65,000 churches in 70 countries, and his books have been published in more than 40 languages.